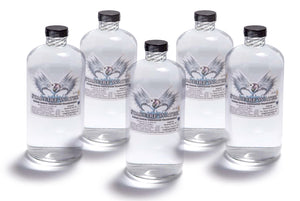 Starfire Water
Starfire Water alkaline water pH 8.5+ with Etherium Gold | 32 oz. Glass Bottles 12-pack (subscription)
Sale price Price $79.99 Regular price $89.99
Subscribe & Save 
Now offering 32 oz glass bottles of Starfire Water with 12 bottles per case. 
With Starfire Water subscriptions, you save 20% off regular price, with no contracts, free local delivery in LA & Orange County, and you can cancel at any time. So get started today! Simply select how cases* and desired delivery frequency. 
Starfire Water is a negative ion charged water, just as in nature, which enables deep, cellular intake through Aquaporins, the floodgates to hydration.
Starfire Water™ is a proprietary alkaline water (pH 8.5+)


Negative ion charged water with Etherium Gold for brain health
*Minimum 3 cases required for subscription. 
For no minimum requirements >> one-time orders
---